Ultracart Integration
In DAP 4.7, we have integrated DAP with Ultracart.
What is Ultracart?
UltraCart is a premier shopping cart and e-commerce management platform. UltraCart is a sophisticated, top-tier e-commerce platform for online sales of products, digital content and subscriptions.
UltraCart integrates with your entire ecommerce business, including shopping cart, payment processing, marketing & affiliate management, shipping systems, product fulfillment, and accounting systems.
If you want to use UC as your ecommerce platform and DAP as your membership plaform, you will be able to do that using this integration between UC => DAP.
Integration steps
1) Login to your UltraCart Dashboard.
2) Visit  Configuration → XML Postback page and set the IPN URL to point to http://YOURSITE.com/dap/dap-ultracart.php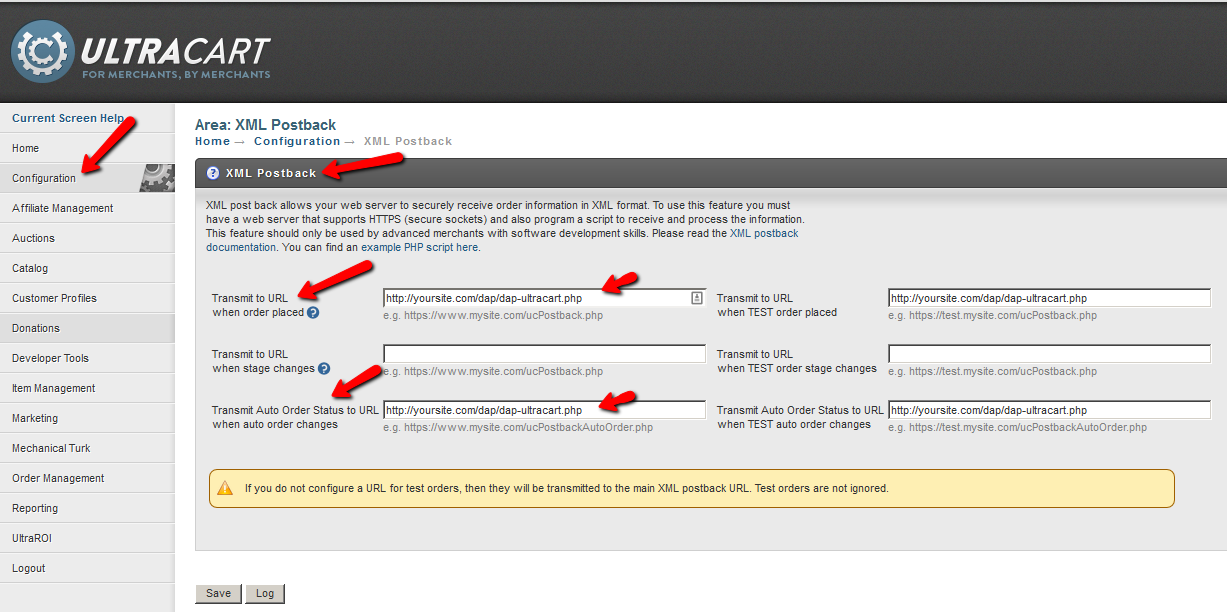 3) Make sure Product Name in DAP EXACTLY matches the product name in UltraCart.
That's it.
How does the integration work?
When a purchase is completed using Ultracart payment button, DAP will automatically create a membership account for the user and send out welcome email that you configure in DAP Products page -> Notifications tab.
DAP supports integration of one-time as well as subscription products with Ultracart.
When a user purchases a subscription product, DAP will automatically give user access to the product for the 'recurring cycle' number of days. You can define the recurring cycle in DAP Products page -> Pricing tab.
If it is set to say 30 days, the users will initially receive 30 days of access to product upon purchase.
After each recurring/subscription payment, dap will receive notification from Ultracart and automatically extend user's access to product by 'subsequent recurring cycle' that you set in DAP Products page -> Pricing tab.